Purchasing a horse can be expensive, but if you are prepared for the costs, you will be able to enjoy your new addition for years to come. You can start by researching how much it will cost to buy or lease a horse and how to care for it to ensure its health and longevity.
You can learn about the basics, including the care required for its teeth and health, as well as a little about the cost of building a stable and paddock.
Please Note: Prices change constantly – it would be safe to assume adding 10 – 15% higher prices than what is suggested here. It also depends on your location.
Veterinary care
Veterinary care for a horse costs a lot of money. Some costs include annual shots, deworming medication, and dental checkups. A healthy horse can go longer without needing major veterinary care. But an ill or injured horse can require thousands of dollars in healthcare bills.
In addition to yearly veterinary care, your horse needs special medications and feeds. These can add hundreds of dollars to your monthly food budget.
Your veterinarian will check your horse's feet, nose, and ears. He or she will also examine your horse's breath and pulse. This is a good way to spot a problem before it becomes worse.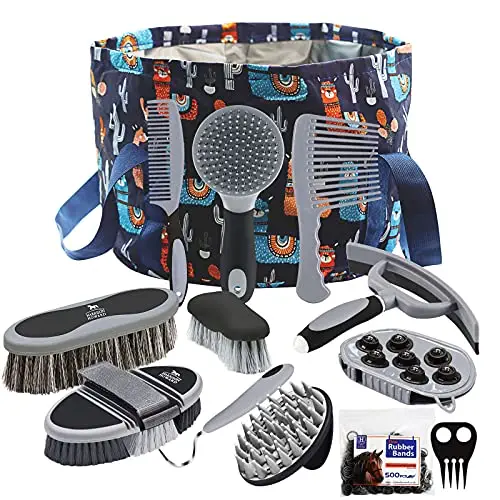 Equine Care Series-Dark Charcoal" height="500" width="500" />
Prices pulled from the Amazon Product Advertising API on:
Product prices and availability are accurate as of the date/time indicated and are subject to change. Any price and availability information displayed on [relevant Amazon Site(s), as applicable] at the time of purchase will apply to the purchase of this product.
Typical routine veterinary care costs $200 to $300 per year. You will probably need to pay an extra $50 to $250 annually for an emergency veterinary visit. This includes a lameness exam, as well as treatment.
A veterinary wellness plan will help cover the costs of your regular veterinary visits. The ASPCA offers a variety of plans that can be tailored to your needs. Some cover fecal and urinary testing, as well as routine vaccinations. You can also purchase a line of credit used specifically for veterinary care.
Your vet may charge you for diagnostic tests or lab work. The cost of these procedures will vary by location and market conditions.
Feeding hay
Depending on the size and breed of your horse, the cost of feeding hay can range from a few dollars to several hundred dollars. The amount of money you spend on hay will depend on where you live, what kind of horse you have, and how many horses you have. The more active your horse, the more you will have to pay for hay.
The average-sized horse weighs around 1,100 pounds and can eat anywhere from 15 to 25 pounds of hay daily. A full-grown horse should consume about 12 to 15 pounds of hay.
Hay is an important part of your horse's diet and can be fed year-round. It is packed with fiber and low calories. It can also be used as bedding.
For the most part, horses don't need a sweet feed or concentrate. However, some horses need a special ration balancer or grain. Grass hay is a great way to go because it is low in calories and contains protein.
The best time to buy hay is in the fall when the price is lower. The average cost of a 50-pound bag is $12 to $22. You can also buy a small square bale for ease of handling. It can cost $8 to $20.
The cost of hay can also depend on the quality of the hay. Higher-quality hay can be less expensive. It is also more digestible. This means that it provides more nutrients than cheaper hay.
Dental care
Keeping your horse's mouth healthy is crucial to its overall health. It can help prevent problems with weight management and performance. A specialized veterinarian can identify issues early and treat them effectively.
Most horses require dental checkups twice a year. In addition to a visual inspection of the oral cavity, a vet will assess the tissues and gums, as well as other features of the head.
For younger horses, the costs vary from $125 to $175. This includes a physical exam, sedation, and all appropriate floating procedures. Older horses have unique dental issues that require more care. Typically, an assessment of the soft tissue costs $200.
The cost of non-vet sedation ranges from $30 to 90 dollars. However, the value of the service can be higher, depending on the location and number of horses being treated.
The Lifetime Dental Maintenance Program covers initial sedation and the cost of a full examination. It includes a list of additional services, which are priced separately. This helps ensure that your horse's dental costs do not exceed $150 per year.
An equine dentist has specific techniques and equipment necessary to provide excellent treatment. In addition to the equipment and medication, they have to pay for travel and insurance costs.
Some veterinarians will do dental work complementary. Others will charge for additional services. Some of these services include X-rays, a complete dental chart, occlusal adjustment of sharp enamel points, and restorations.
Non-injury health care
Keeping your horse in good health is a great way to avoid injury. This can be done by performing daily checks of your horse. If your horse is exhibiting signs of ill health, ask your vet to perform a thorough examination.
There are many horse insurance options to choose from. Some companies require a vet exam and other procedures before you can apply for insurance. Others impose time limits on treatment coverage. Some are more expensive than others.
Depending on the type of insurance you purchase, you may be able to save money on medication, surgeries, and wound care. You should also consider the cost of replacing your horse.
A major medical/surgical insurance policy will pay for surgery and medical treatment. This type of insurance also covers injuries that occur during the policy period. These include natural occurrences like colic, as well as freak accidents.
The insurance company may also offer an endorsement to cover the cost of diagnostic testing for covered conditions. In this case, you will need to have the proper documentation ready.
Another horse-related insurance option is an emergency colic surgery endorsement. This cover is not available on a stand-alone basis, but it does work as an add-on to your mortality policy.
There are also named perils endorsements for specific risks. These are not as common as medical-related options, but they can save you a ton of money in the long run.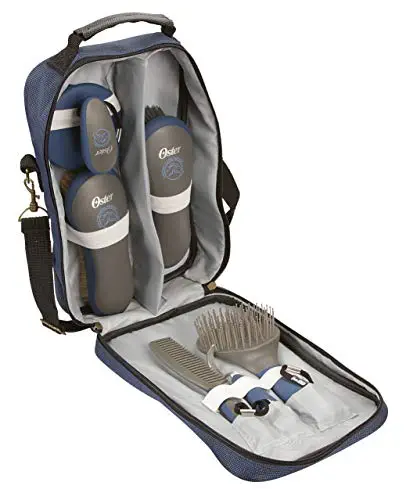 Equine Care Series 7-Piece Horse Grooming Kit" height="500" width="406" />
Oster
Equine
Care Series 7-Piece Horse Grooming Kit
Handy blue storage bag for organized transport

7-Piece horse grooming kit with brush, curry comb, mane and tail brush, hoof pick

Rubber control-touch handles for added comfort and better grip for hands of all sizes

Great for grooming horses, whole bodies

Kit includes Oster's stiff grooming brush (078399-100-000), soft finishing brush (078399-110-000) coarse curry comb (078399-120-000), mane and tail brush (078399-140-000), mane and tail comb (078399-150-000) and hoof pick (078399-170-0
Prices pulled from the Amazon Product Advertising API on:
Product prices and availability are accurate as of the date/time indicated and are subject to change. Any price and availability information displayed on [relevant Amazon Site(s), as applicable] at the time of purchase will apply to the purchase of this product.
Building a stable or paddock
The cost of building a stable or paddock for a horse depends on your location. This includes land costs and taxes. Some areas of the country, especially near major cities, will have higher costs. You should also consider the services you need, such as fencing, drainage, electricity, and plumbing. You should also calculate your mortgage payment and the amount of hay and feed concentrates you need.
Your horse's housing needs to be soundly constructed. Make sure there are no exposed surfaces and the materials used are safe for your animal. It's best to avoid using toxic wood preservatives and paints and keep dust levels to a minimum.
A stable or paddock for a horse should have a comfortable, well-lit area. Make sure the roof is high enough for adequate ventilation. It's also important to have one window open at all times.
The floor design should be well-drained. It's also important to consider the type of grass. Typically, a horse needs between 15 and 25 pounds of hay daily. This will vary based on the types of grass and ground conditions.
Horses need adequate bedding, which provides warmth and protection from injury. It's also necessary to change the bedding regularly.
The size of the stable or paddock for a horse will depend on the animal's size. Ideally, it should be large enough to allow the horse to move freely and have enough room to lie down.
Leasing a horse
Getting into the equestrian community can be a big commitment. You will need to find a good horse and learn to ride and maintain it. Having a lease can make your experience a bit less stressful. You can also save money.
A horse lease is a contract between you and a horse owner. This agreement covers the maintenance, care, and grooming of the horse. You will be responsible for half of the expenses. These expenses include feeding, tack, veterinary costs, farrier services, and vaccinations.
There are many different types of horse leases. You should choose the right one based on your needs and your budget. A pre-purchase lease is becoming more popular and is a great way to try a horse out before you buy it.
The best way to determine what type of lease is best for you is to discuss your goals with the trainer. He or she can suggest some good horses that meet your needs.
A full-horse lease costs a lot more than a half or quarter. A full lease will cost you around 25 to 30 percent of the yearly value of your horse. This is a huge commitment, and you should be prepared for the financial burden.
A half lease is similar to a quarter lease but is monthly. The half-lease is a good option for those who want to minimize their financial commitment. The half-lease is also commonly used when more than one person wants to lease the same horse.